COMMANDING OFFICERS of the 2ndTANK ARMY:
Chief Army Commander General-Lieutenant Alexei RODIN
Head of Staff – General-Major DmitryONUPRIENKO
1stBoard Member – General-Major Petr LATYSHEV
2ndBoard Member General-Major Vladimir SOSNOVIKOV
Deputy Commander for Rear- General-Major Mikhail GONCHAROV
Deputy Head of Staff- Colonel BELKOV
Artillery commander – Colonel Mikhail Zikalo
Head of Engineering troops – Colonel Isak LEVIN
1stArmy Operation Officer- Colonel Vladimir Chizh
Head of Radio Communication-Colonel-Lieutenant Josef Smoliy
11thTK – General-major of tank troops IvanLAZAREV
Staff –ColonelPetrKALINICHENKO
53rdTBr. – Colonel Lieutenant Ilia LATYPOV
59th TBr. –Colonel Lieutenant Sergey КOZIKOV
160thTBr. –Colonel Lieutenant Nikita DAVYDENKO
12th МRBr. –Colonel LieutenantGeorgyVINOKUROV
16thTK – General-major of tank troops Аlexei МASLOV
Staff –ColonelLeonidPUPKO
107thТBr. – Colonel LieutenantNikolay TELYAKOV
109thТBr. – Colonel Vasily ARKHIPOV
164thТBr. –Colonel Andrey KUZNETSOV
15thМRBr. – Major Illarion LOMAKO
112thRD – General-Major Porfiriy FURT
194thRD – ColonelPavel OPJAKIN
60thRD – ColonelIgnatKLYARO
115th RBr. – Colonel SANKOVSKY
11thGuards Tank Brigade – Grds ColonelNikolay BUBNOV
ARMY SUBORDINATED UNITS:
27th Guards Heavy Tank Regiment
29th Guards Heavy Tank Regiment
37th Guards Mortar Regiment
143rd Mortar Regiment (120-мм)
563rd Anti-Tank Artillery Regiment
567th Anti-Tank Artillery Regiment
1118th Anti-Tank Artillery Regiment
51st Motorized Rifle Battalion
COMMANDING GENERALS of the 2ndTANK ARMY as of FEBRUARY 1943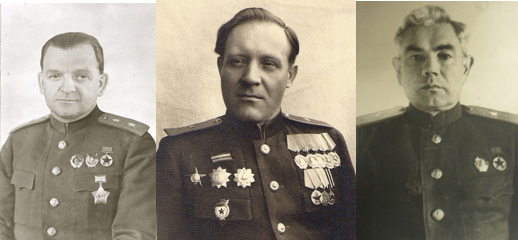 Alexei RODIN, Petr LATYSHEV, Michail GONCHAROV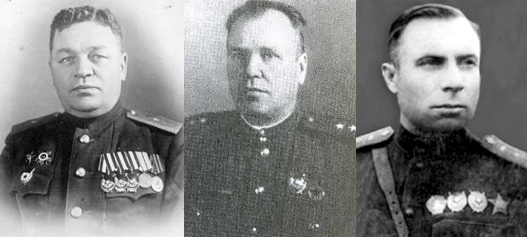 Alexei MASLOV – 16th TK Ivan LAZAREV – 11th TK Nikolay BUBNOV – 11th Grds TBr.